Enclosed Forend: It is sleek and comfortable, multi-functional yet light weight. Our Enclosed Forend replaces the existing forend on your Whiskey-3, X-Ray or Bravo chassis and provides the usefulness of a Spigot Mount, Night Vision mount, and forend.
Multiple attachment points including standard KRG hole pattern and MLok. To keep your scope as close to the boreline as possible, our Enclosed Forend has an area cut out over the barrel (where you couldn't use rails anyway) to allows for the scope objective to sit in a natural position. No need for ultra-high rings.

A 1.250" straight barrel will fit barely a smaller contour is recommended (KRG recommends no larger than a Remington Varmint contour for balance and usability reasons)

Available Inlets:
-Remington 700SA
-Tikka (T3, T3x, CTR, T1x)
-SOTIC
-Rem700 LA (Gen 1 Forend)
-Howa 1500 (Gen 2 Forend)
Weight: 1.1 lb
Material: 6061 and Polymer
Made by KRG
Notes
Fits: Whiskey-3, X-ray, and Bravo Chassis (centerfire and rimfire)
*Rem 700 Long Action and Howa 1500 forends are Gen1 (old) style.
*Will not accept CTR magazines, AICS mags only.
*Not compatible with Spigot Mount.
*Remington 700 Long Action version will only accept CIP length magazines (3.850" outside length).
*For CZ457 Bravo select Rem700 SA. For T1x Bravo select Tikka T3.
(KRG-TUB-X)
Be The First To Review This Product!
Help other Ignition Custom Engineering users shop smarter by writing reviews for products you have purchased.
We Also Recommend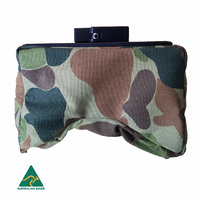 MANAEL Arca Swiss BORIS Barricade Bag
$355.00
From $995.00
Others Also Bought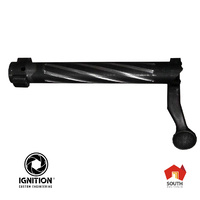 From $225.00
From $40.00
From $820.00
More From This Category
From $765.00
From $995.00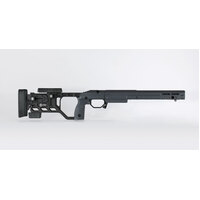 From $1,850.00