Completely customisable interface options with more than 100 variations from competition chassis specialists Masterpiece Arms.
This is the version with a standard length Night Vision Bridge and rail (enhanced NV version available by request)
The Matrix Chassis allows you to create a unique interface to suit you. There are more than 100 options you can create, by changing grips, thumb rests and trigger finger support configurations.
Each chassis includes 2 grip types and 1 thumb rest type of your choice (we will confirm these choices after raising an order with us). Other types are available separately. See the chart below for more information.
Each chassis includes all 4 trigger support options.
The Matrix Chassis has been designed to allow the user's hand to move closer to the bore of the rifle.
The butt stock is solid (compared with the skeletonised versions of other MPA models) to provide a solid base for competition shooting.
The rear also features a grip hole in the stock allowing for quick and secure grip of the rifle.
This grip point minimises grip position movement and helps save time while moving the rifle through stages.
The rear also features a butt hook making it ideal for bag riding.
Adjustable cheek and LOP make add to the customisability of this chassis.
Weight kits are available separately to tune and balance the rifle.
The foreend is 2" longer than the Competition chassis model, to increase foreend weight for optoim barricade balance.
It includes mounting points and an arva-compatible dovetail which interfaces with the MPA line of RAT bases and accessories.
The Matrix Chassis is available with a standard night vision bridge and rail or the enhanced night vision bridge and rail.
5 grip options (3 Swept and 2 Vertical) (2 of your choice are included with the chassis)
3 thumb rest options (1 style of your choice is included with the chassis)
4 trigger finger support options (4 styles included)
M-Lok slots along the sides of the chassis fore-end
Barricade Stop holes on the bottom of the fore-end
Additional 2″ of length to the fore-end (from our BA Chassis)
Enhanced buttstock design with butt hook
Standard or Enhanced Night Vision Bridge
Standard Features (Included in the Primary Kit)
Machined from 6061 aluminum
MPA RAT System – Rapid Adjustment Technology – 1.5″ Arca Rail Built into the chassis
V-Bedding system (simple DIY rifle install)
MPA buttstock with adjustable cheek riser and length of pull
Multiple QD sling swivel locations
M-Lok Slots on Sides of Fore-end
Durable Cerakote finish in a variety of Colors
Adjustable length of pull 13.5-14.75″ (can be reduced to 12.5″ upon request. Additional fee may apply)
Recoil pad is adjustable for height and cant
Adjustable cheek riser
Inclinometer leveling system
Built in Bag Rider with Butthook
V4 Spigot Mount (Picatinny Rail and Dovetail Plate built in)
2 Round Holder
Compatible with any AICS type magazines (Mag not included. Available separately here)
Weight 6.4lb
CONFIGURATION OPTIONS
Front night vision bridge available in the following configurations:
Option 1 = Standard night vision bridge with standard length rail
Option 2 = Enhanced night vision bridge with enhanced night vision bridge length rail (rail is same length as enhanced bridge)

GRIP OPTIONS
There are 5 Different Grip Options. Two grips are included with the chassis (additional grips avaliable for purchase separately).
Your grip preference will be confirmed once we recieve your order.
Swept 1 (Small)
Swept 2 (Medium)
Swept 3 (Large)
Vertical 1 (Small)
Vertical 2 (Large).
THUMB REST OPTIONS
There are 4 thumb rest options. One rest is included with the chassis (additional available for purchase seperately).
Your thumb rest preference will be confirmed once we recieve your order.
Thumb rest 2
Thumb rest 3
Gas Pedal
TRIGGER SUPPORT OPTIONS
There are 4 types. All four are included with the chassis.
WHICH GRIP / REST IS BEST FOR ME?
See the images above.
1. Measure your hand width and length
2. Compare your measurements to the spread sheets to see which grips/rests were most popular for your hand size.
Measurements are on the most left hand column.
The grip type is at the top of each row.
The numbers in the spreadsheet cells show how popular that size was for your hand size.
3. We will confirm these options with you after the order is raised.
COMPATABILITY/INLET NOTE:
MPA Chassis with the Remington 700 Inlet in their prospective Short or Long action configurations fit all Remington 700 actions and clones including but not limited to the following: Bat Machine HR & VR, Curtis Axiom, Curtis Vector, Curtis Helix, Defiance Deviant, Defiance Rebel, Defiance Elite, Stiller Tac series, Bighorn TL2, Bighorn TL3, Lonepeak Arms, Kelbly Atlas Tactical, Ga Precision Templar V2, GA precision Tempest, Impact 737R, Surgeon SA & LA (Except Surgeon XL)
Other FAQ
Do you do lay buy?
Yes! we offer lay buy installment options for all custom order Masterpiece Arms Chassis. Email us for a quote.
Are these in stock?
If the chassis you want has the option to "add to cart" then it is in stock at our Adelaide workshop. If it says "backorder" then it is not in stock. You can still raise the order by pressing "backorder" and this will allocate one to you. Backorder and custom orders can take up to six months (MPA has a lead time of 4-6 months on most products).
Can you fit it or do a custom rifle build for me?
Of course! Our gunsmiths can perform upgrades, complete rifle builds and installation for you. Let us know how we can help.
(MPA_MAT)
| | |
| --- | --- |
| SKU | MPA_MAT |
| Brand | Masterpiece Arms (MPA) |
| Shipping Weight | 4.0000kg |
| Shipping Width | 0.200m |
| Shipping Height | 0.050m |
| Shipping Length | 0.850m |
| Shipping Cubic | 0.008500000m3 |
Be The First To Review This Product!
Help other Ignition Custom Engineering users shop smarter by writing reviews for products you have purchased.
We Also Recommend
AccuMag AICS Magazine .308 WIN 7.62x51
From $140.00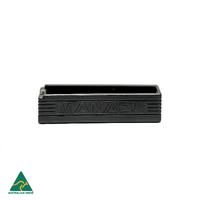 AICS Mag Extension Base Pad +4 (Accu Mag)
From $110.00
Others Also Bought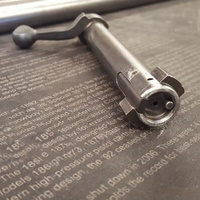 M16 Extractor Upgrade and Install
From $255.00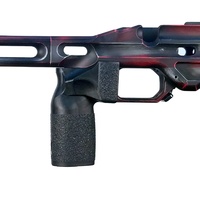 MPA EVG - Enhanced Vertical Grip
From $139.00
From $1,855.00
More From This Category
From $1,157.00
MPA RAT Base with Barricade Bar
$147.00
From $1,855.00