MANAEL Actions are designed and made in Adelaide, Australia for long range precision under rough Aussie conditions. Ideal for hunting and competition including PRS.
Premium components incudling extractor, firing pin assembly, side bolt release and integrated recoil lug to ensure exceptional performance in hunting or competition.
Based on a Remington 700 footprint, MANAEL actions are compatible with the Remington range of products (stocks, chassis, triggers, etc) to make accessorising easy.
Short Action model suits standard short length cartridges with a .473"/12mm bolt face such as .308, 6.5 Creedmoor, 6 Creedmoor, .243, 22-250, 284win, 6.45x4.7 lapua etc.
Two-lug 90 degree turn bolt
Integrated recoil lug
Custom MOA rail (20MOA standard if unspecified)
Premium grade bolt assembly components
Upgraded side bolt release
M16 extractor
Modular bolt handle
Left Hand and Right Hand configurations
Titanium lightweight or Cromo body
(MAN-ACT-SA)
| | |
| --- | --- |
| SKU | MAN-ACT-SA |
| Brand | MANAEL |
More From This Category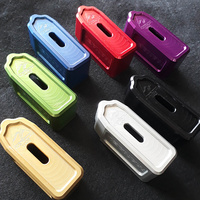 Magazine Extension Base Pad +5 (Pmag .223)
From $110.00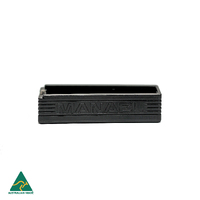 Magazine Extension Base Pad +4 (AICS)
From $110.00 From $2,700.00