Increase the capacity of your Adler A110 or B220 12ga Shotgun with the Ignition Custom Engineering Adler magazine extension.
Options to increase by +2 additional shots, +3 additional or +5 additional shots, depending on kit size.
Or purchase the Combo kit which features multiple size +5 extension pieces (best suited for dual barrel 20"/28" shotgun models).
No permanent modifications required to the shotgun.
Maximum strength through the mag tube with a two-piece extension design. Easy changeover of the extension piece to adjust your capacity.
Instructions provided (requires disassembly of shotgun, unscrewing and removal of factory magazine tube. Insert pre-cut main tube, reassemble and attach extension piece. Secure with included barrel clamp).
Australian made. Manufactured by the gunsmiths at our Adelaide workshop.
Kit Includes:
Which Kit Is Best For Me?
20" barrel Adler: we recommend using the +2 kit on a 20" barrel model as the extension will be roughly the same length as the barrel muzzle.
28" barrel Adler: You can use the +2 kit or the +5 Kit (the +5 extension will be roughly the same length as the barrel muzzle).
Both: Combo Kit which has both the +2 and +5 extension pieces so you can swap according to the barrel you are using.
IMPORTANT NOTE
You are responsible for ensuring this item complies with your local state or territory laws and regulations, and comply with any registration or notification requirements before purchase. We do not accept returns on this item for change of mind or non compliance with regulations. You may be asked to provide a copy of your fireams license before this item is shipped.
(ICE_ADL_EXT)
Be The First To Review This Product!
Help other Ignition Custom Engineering users shop smarter by writing reviews for products you have purchased.
We Also Recommend
Aluminium Follower 12ga Shotgun
From $30.00
From $40.00
Others Also Bought
AccuMag AICS Magazine .223/5.56
From $135.00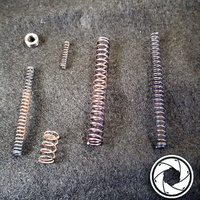 From $85.00
Aluminium Follower 12ga Shotgun
From $30.00
More From This Category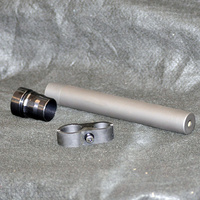 From $225.00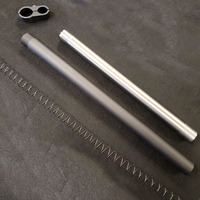 From $250.00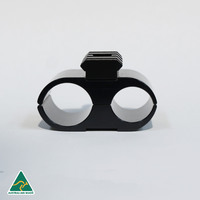 Benelli M2 Tactical Barrel Clamp with Mounting Rai
From $130.00